Tours
Puerto Vallarta is a worldwide destination for medical treatments, and the city is fun, exciting, and full of recreation and adventure.
Experience the amenities of Puerto Vallarta by enjoying sunset sailing, Rhythms of the Night performances, a City Tour, Las Caletas Beach Hideaway, the wonderful Malecon (boardwalk) with it's beautiful sculptures, the beautiful "Romantic Zone", and the wonderrful golden beaches.
Puerto Vallarta is full of delights, with music everywhere.
Our staff will provide you with tour and sightseeing information and do all of the booking for you while you are here. Just leave it to us.
Your selection below is not a commitment. Prices for all tours will be included In your package quote and you may eliminate, change, or select additional tours after receiving your package information.
Sunset Sailing
Pamper yourself in the glow of a romantic Puerto Vallarta sunset on a luxury yacht. There is nothing more peaceful and romantic than sailing across Banderas Bay as the crimson sun dips into the deep blue waters of the Pacific.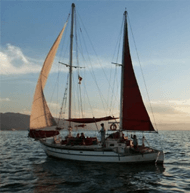 Rhythms of the Night
Your adventure begins with a scenic ocean cruise across Banderas Bay to the gorgeous cove of Las Caletas. As night falls, Las Caletas is transformed into a magical paradise, the ultimate backdrop for our exclusive event, Rhythms of the Night. You will have a scrumptious dinner and then a 5-Star mesmerizing and breathtaking theatrical performance.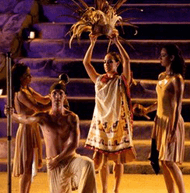 City Tour
If you have never been to Puerto Vallarta before, this little tour is a nice introduction to some of the sights. Our city sightseeing tour will give you a quick overview of what Puerto Vallarta looks like, a chance for a little bit of shopping, some very nice tropical scenery, and a taste of the local flavor. Your tour will begin with a drive down the famous boardwalk, or malecon, where you will get a look at the world renowned statues. Then, you will visit the main points of interest such as El Palacio Municipal, the main plaza, city landmarks, beautiful churches, shopping meccas and more. Winding along the bay, you will visit a tequila factory and have lunch in the subtropical rain forest of the Sierra Madre.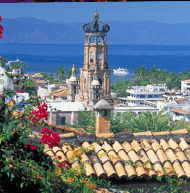 Las Caletas Beach Hideaway
Las Caletas was once the private home of film director John Huston who considered it one of the most beautiful places in the world. Nestled in a secluded nature preserve on the southern shores of Banderas Bay, Las Caletas is now an exclusive tropical beach hideaway. Las Caletas is so isolated and unspoiled, its only accessible by sea, so climb aboard our first class catamaran and sit back and marvel at the most fantastic scenery the Puerto Vallarta Pacific has to offer. Once Las Caletas comes into view, you'll be struck by its natural beauty as it jumps out at you against a steep backdrop of bright green canopies. This is an absolutely wonderful day of fun, adventure and relaxation.
San Sebastian Tour
Burrowed deep in the heart of the Sierra Madre Mountains, San Sebastian's remote setting has made it one of the Puerto Vallarta area's last remaining secrets. While this tiny mountain enclave (elevation 4500 ft) isn't far from Puerto Vallarta, it's still a world away from the usual tourist haunts. Originally settled in 1605, this secluded 17th century mining town reached its peak of prosperity in the 1700s, when over 30,000 people inhabited the area. Over the years, the town's population fluctuated wildly as gold and silver were mined intermittently between the 1600's and the 1930's.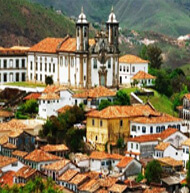 Whale Watching Photo Safari
A photo captures a single moment in time, and this specialized excursion is designed to capture the magical moment when you encounter wild dolphins and majestic humpback whales in the Bay of Banderas. The essence of the Whale Photo Safari is to find the wildlife and enjoy those precious moments when you can sit peacefully and watch the whales and dolphins play, breach, or just hang out. There is no such thing as a "typical day" on this adventure tour, because often it is the "wild ones" (the whales and dolphins) who are in charge of the daily itinerary.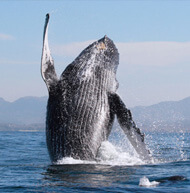 Sea Safari
Feel the thrill as you zip across the bay to explore a hidden coastline. We take you away from tourist areas and transport you to authentic Puerto Vallarta area fishing villages along the south coast of the bay. This multi-activity tour includes three stops that expose you to isolated, indigenous communities; a fishermen's town and waterfall, the La Bola snorkeling cove and our hidden "Pizota" village.